Originally published in the "Depraved" issue on June 29, 2016
Top: Vintage Versace. Pants: Vintage Versus Versace.
Tshirt: Come Tees. Top: Telfar. Apron: Vintage Milkmaid.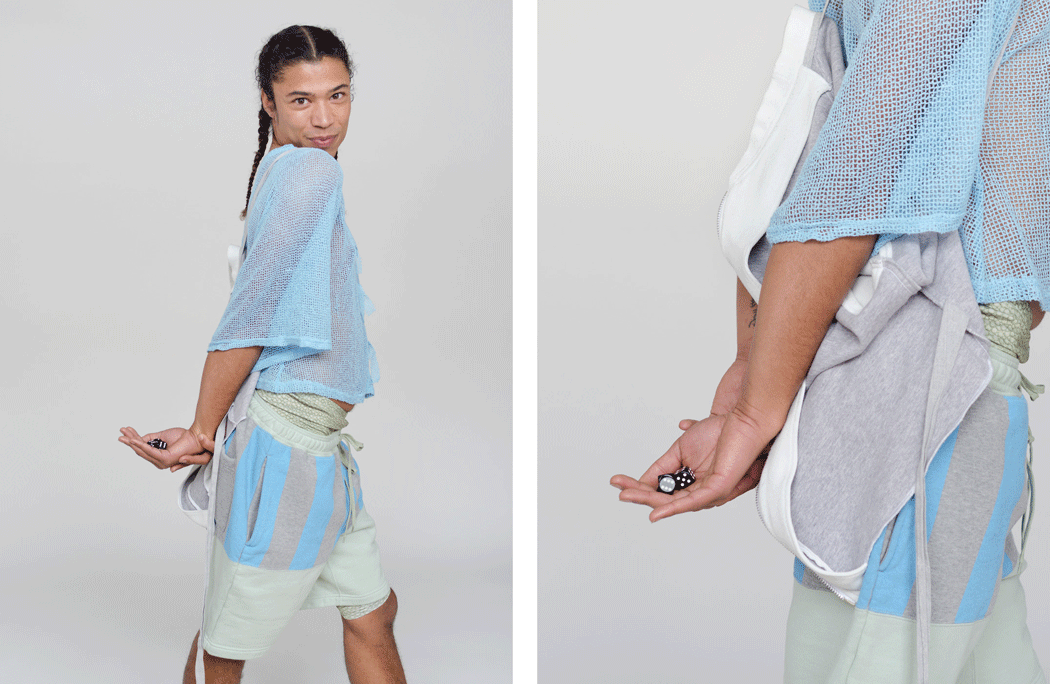 Sweatshirt: Vintage Helmut Lang. Leggings: GODDESS. Shorts: Cavempt.
Jacket: probably from that weird leather store at the atlantic avenue mall. Belt: 1K Deaths.
Top: GODDESS. Pants: Vintage Versace.
On Piglets: NYPD Dog Uniforms.
On D'Amonte (left) Hoodie: Rowan Clothing. Boots: HBA. On Macon (right) Ceramics: BEL. Pants: GODDESS.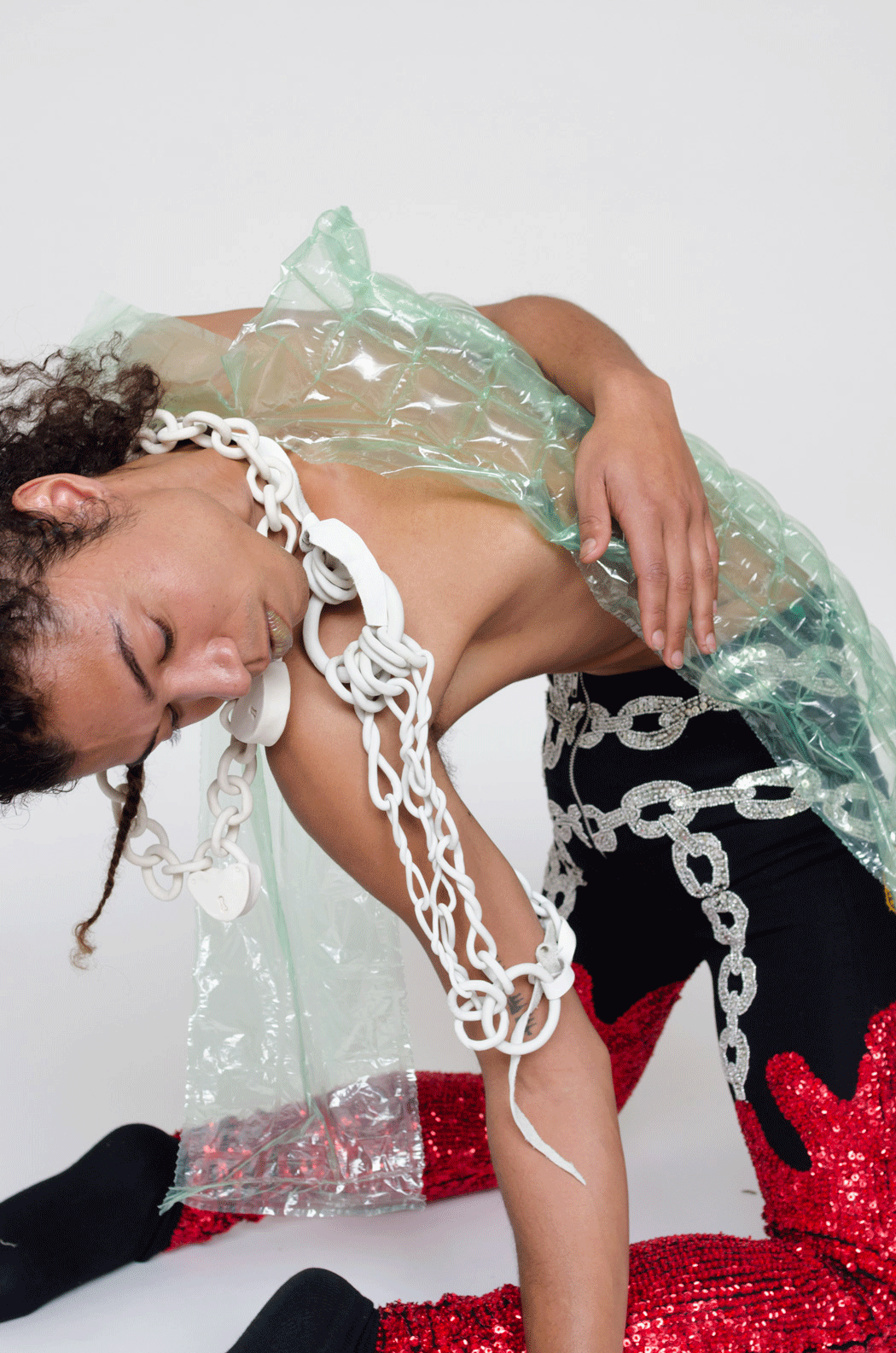 Ceramics: BEL. Leggings: Discount Universe.
Hat: Carhartt. Jumpsuit: Gosha Rubchinskiy.
Socks: Versace.
Vest: Vintage Undercover.
Hooded Dress: Vetements. Shoes: Dorateymur.
Backpack: Undercover.
---
Models: D'Amonte Brown and Macon McGinnis. Concept and art direction: Mitchell Bohman. Director of photography: Ashley Coffey. Photographer and Photo Technician: Caitlin Frackelton. Styling: Maggie Foster. Hair: Camille Schefter. Second Photography: Kristian Laudrup. Consultant art direction: Marc JC.